The PWG range of PWG-Pura & PWG-Softa brings a new dimension to water treatment. Thanks to this revolutionary range, PWG offers you a solution to treat the entire water in an all-in-one design. Our state of-the-art solutions are the result of mare than 40 years experience in the water treatment business. It's simplicity in a multitude of possibilities. Experience perfect water.
PWG PWG-Softa is proven to be one of the best in class to remove your water hardness and stop the damaging effects of water. We extend the operating life of your household appliances and increase the performance of heating systems. The result? Soft water, a refreshing feeling when showering, smooth laundry and savings on energy costs.
PWG-SOFTA S
1 to 2 people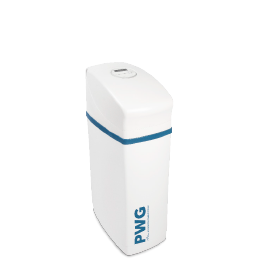 PWG-SOFTA M
3 to 4 people
PWG-SOFTA L
+4 people
KEY FEATURES
Long life span: no moving parts in contact with water.
Ecological softener: optimized regeneration.
Disinfection of your resin with chlorine generation
during brine suction (option).
Service alarm & monitoring.
Counter current regeneration with proportional brining for
minimal salt consumption with a minimum.
A second backwash results in 10% more capacity.
Name of controller can be programmed.
ADVANTAGES

Plug & Play
Installation-friendly, quick connect, easy maintenance
Types of water
Domestic water, rainwater or well water
Certificated
Top quality synthetic material. Ideal for a combination
with food products & drinking water
OUR PRODUCT RANGE
Discover our products